Travel and Venue:

Centro Alti Studi per la Difesa
Palazzo Salviati
Piazza della Rovere 83
00165 Roma – Italia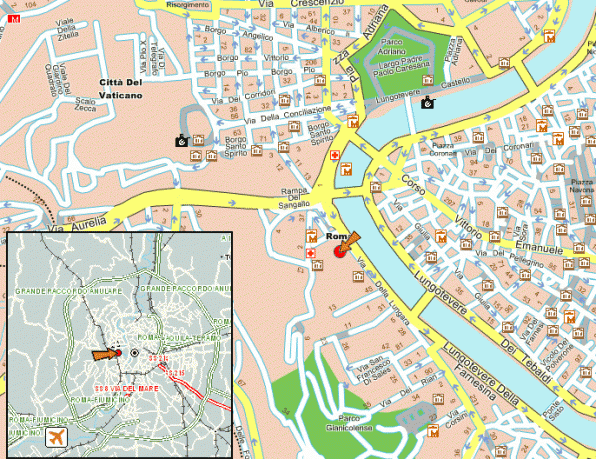 Travel Information:
Reaching Rome by plane:
If you come by plane, there are several options. One option is to book a flight to Rome Fiumicino (FCO); a second option is to flight to Rome Ciampino (CIA). We suggest flighting to Rome Fiumicino airport because it has a better organization and services such as a direct shuttle to Rome Termini – Leonardo Express and a regular train service.
Rome Fiumicino airport: http://www.adr.it/web/aeroporti-di-roma-en-/pax-fco-fiumicino
Rome Ciampino airport: http://www.adr.it/web/aeroporti-di-roma-en-/pax-cia-ciampino
Reaching Rome by train:
Rome is reachable by train from everywhere in Europe. The timetable of trains is available online at www.trenitalia.it. Tickets can be bought online at www.trenitalia.it, as well. This online booking system is very efficient and easy to use. The main train station is called "Roma Termini" which is at walking distance from the conference location. Immediately out of the station ( Piazza dei Cinquecento) there is a taxi station. The only authorized taxes in Italy are those that have a clear sign "TAXI" on top of the car. All the others are not official and must not be used.
Additional Information:
Current Weather conditions:
Weather forecast in Rome
Area attractions:
http://www.rome.info/
Useful Information:
Public Transportation Company in Rome called ATAC
Taxi in Rome
Tips when riding taxes in Italia and Rome in particular.

See you there.